On 23 November 2016, the Minister for Revenue and Financial Services, the Hon Kelly O'Dwyer MP introduced legislation into Parliament to mandate professional standards for financial advisers.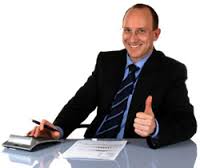 Requirements
The Bill will require:

Compulsory education requirements for both new and existing financial advisers;
Supervision requirements for new advisers;
A code of ethics for the industry;
An exam that will represent a common benchmark across the industry; and
An ongoing professional development component.
"The Government's reforms will significantly increase the education, training and ethical standards of financial advisers, who will need to be qualified to a standard equivalent to a degree," Minister O'Dwyer said.

When will the new Standards Commence?
The new professional standards regime will commence on 1 January 2019. From this date, new advisers entering the industry will be required to hold a relevant degree. Existing financial advisers will have access to transitional arrangements, allowing them two years, until 1 January 2021, to pass the exam, and five years, until 1 January 2024, to meet the education requirements. The transition period recognises that existing advisers may need to complete the education requirements on a part-time basis, while continuing to service their existing clients.

"These reforms will deliver significant benefits to consumers by building trust and confidence in the financial advice industry, by ensuring that people have access to financial advisers who will put their interests first, and who are professionally competent and ethical," Minister O'Dwyer said.