The Partners of SuperNova Services are:
The founding Partners of SuperNova Services have an excess of more than 35 years of experience within the global financial services industry and have extensive relationships with industry representatives, auditors, board directors and management consultants.
Wendy Gerahty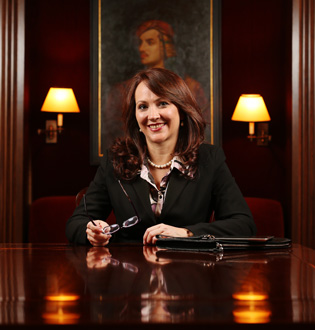 Prior to establishing SuperNova Services in 2013, Wendy held various senior management roles, over the past 20 years in the Financial Services industry across Australia, Asia Pacific and the USA, including General Manager with the Commonwealth Bank of Australia (CBA), and Director for the global investment banking group, Citigroup.
Wendy has worked with business leaders in the areas of corporate governance, risk and compliance, regulatory reform, performance and resourcing, financial and management reporting, business strategy and business administration. Wendy has built corporate teams from initial concept in start-up phase through to managing established frameworks and implementing successful structural realignments for domestic and international finance and banking related enterprises.
Wendy has a Bachelor of Commerce degree from the University of Canberra and is a member of the Australian Society of Certified Practicing Accountants (CPA), Financial Services Institute of Australasia (FINSIA), the Australian Human Resources Institute (AHRI), Australian Institute of Company Directors (AICD) and Association of Superannuation Funds of Australia (ASFA).
Wendy is an experienced business mentor and coach.
---
Steve Hufton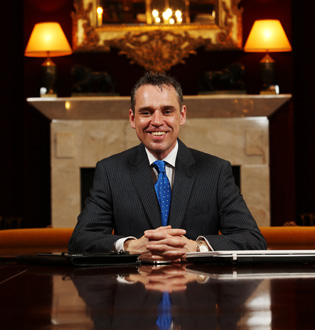 Steve is a Partner of Supernova Services responsible for trustee advisory, risk management frameworks, regulatory affairs and policy development.
Steve has more than 19 years' experience in financial services building and maintaining successful compliance and trustee services practices in Wealth Management including superannuation, funds management and life insurance. Before establishing SuperNova, he was Executive Manager for the Office of the Trustee at the Commonwealth Bank, which he joined in 2008. Prior to this he worked as an independent consultant and held a variety of senior management roles gaining experience with Asteron, Royal & Sun Alliance, Tyndall and AMP. Most notably Steve has had close involvement in RSE licensee applications, policy development, handling regulatory relationships, and designing/delivering board reports for superannuation trustees. He has built and maintained efficient trustee business models from initial concept through to implementing change and process improvement following audits, regulatory recommendations and restructures including fund mergers/successor fund transfers.
Steve holds a Bachelor of Arts degree from the University of Bradford, England and an Advanced Diploma in Superannuation Management from the Association of Superannuation Funds of Australia (ASFA). He has completed courses with the Securities Institute of Australia (now KAPLAN) and is a member of the Financial Services Institute of Australasia (FINSIA), an Associate of the Australian and New Zealand Institute of Insurance and Finance (ANZIIF) and a Member of the Australian Institute of Company Directors (AICD).